iS5 Communications is a global leader and trusted provider of cybersecure digital energy cloud platforms that transcends the boundaries of critical infrastructure networks. We drive edge and IIoT solutions to enable a smarter grid. Our platforms provide high performance, reliability, and availability for harsh environments.
Utilities

Transportation

Industrial

Defense

Surveillance
Learn More About
i

S5 Communications

Get to know the team and how they brought iS5 to the forefront of progressive network communication technology design, development, and implementation.

Find out More About iS5
Secure Reliable High-performing Solutions
iS5 solutions enable digital transformation in critical infrastructure such as the power grid, industry 4.0 and Industrial IoT.
Complete End-to-End Solutions
From a needs analysis, planning and design; to configuration, deployment, and support, they are all integrated, streamlined and tailored to your current infrastructure, operations, and goals to assist with your ongoing digital transformation.
Equipment Integrity
All products transmit data efficiently, without the loss of any packets, under harsh environments and EMI conditions. Among other tolerances, they are all tested to perform in -40°C to +85°C operating temperatures (fanless) and are all IEC 61850 and IEEE 1613 certified.
Best of breed innovation
iS5 has designed the next generation – and the first in industrial networking – 'true' robust platform that scales via software modularity. Imagine always having the most up-to-date, perfectly fitted solution, without additional infrastructure investment.
Security & Ease-of-Use
They go hand-in-hand. Every piece of equipment and solution is designed from the ground up with ease-of-use and system security in mind while facilitating strict industry security regulations such as NERC, IEC62351 and IEC62443. Simplification increases adoption and application, which improves the security of your critical infrastructure systems.
Learn More About Our Equipment solutions
Check the specs, review the user manuals, and even configure a product for your needs.
Check Out Our Products
THE CONFIDENCE TO SEIZE EVERY OPPORTUNITY
Our fortified, scalable solutions enable your critical infrastructure applications to perform predictably, reliably, and seamlessly. You'll never have to worry about being ready for the next disruption – or grabbing the next opportunity.
LEARN MORE ABOUT OUR SOLUTIONS
Get complete end-to-end, solutions, or tailor to your existing systems and requirements.
Check Out Our Solutions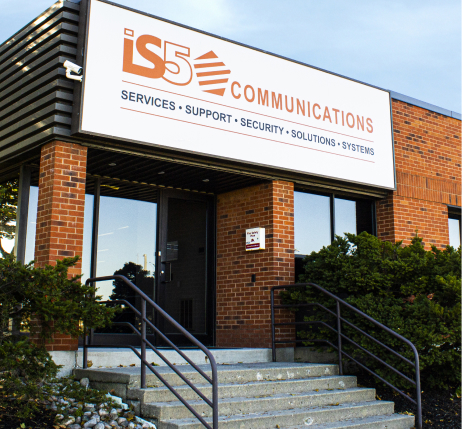 Why do you choose a vendor? Because you see a fit, a trusted advisor with a partnership and opportunity that you haven't found elsewhere.
01
The Expertise
Quite simply, it's unparalleled. The principals of iS5's proven track record represent over a century of leading-edge industrial ethernet equipment design and development at the forefront of the highest levels in our industry. We provide knowledge and support where you need it the most.
02
The Focus
Finding efficient, customized solutions to our clients' requirements gives our company direction. Enabling our customers to future proof their networks keeps us nimble, innovative, and proactive. We understand your problems and come with solutions to enable you to connect with the technology, people, and processes.
03
The Execution
All we must do is deliver the most robust, feature-rich, versatile, tested, certified, modular, scalable, award-winning, predictable, easy-to-use, hardened, and, if you don't mind us saying, best looking equipment, UX-optimized software, and total solutions. Doing anything less would only mean more effort.
what our clients say
Thank you again for working with us to enable this functionality on a one‐off situation. Your willingness to develop a new version of the iDMS software just to support us is greatly appreciated and shows that iS5Com is willing and able to go above and beyond the status quo. Please extend our appreciated thanks to all of your team who assisted in this development.
Travis Phifer, Projects Manager
It was our pleasure to meet with you guys and get excellent information on your company and capabilities! I feel really confident that we'll have an excellent working relationship as we strive to use your products as our standard offering.
Patrick Avery, General Manager, Automation
We, NASMA TELECOMMUNICATIONS LLC, Oman, have installed various models of iS5 Communications Inc. networking devices in our projects and are pleased with their performance and interoperability.
Naresh Pai, Regional Head, Telecom & Security
We had a chance to test the updated switches this morning. It's a night and day difference. Performance is much better. We're ready to head out to the field.
Andrew Spurgeon, Manager, Product Management
iS5 provides a solid, hardened product that meets my utilities needs for a very competitive price. Features such as 1000BaseT Ethernet, fiber optic uplink options, POE, secure protocols for administration, standards-based management and solid user interface provide excellent value for the money. So far, all the units have been working perfectly with no issues, some of them have been in place for over a year.
Rett D. Walters, Manager of Information Technology

contact us
Have a question? Want to get pricing information? Let us know through the link below!