iS5 Communications Inc. Announces the Opening of its Innovation Hub at Communitech in Kitchener-Waterloo, Ontario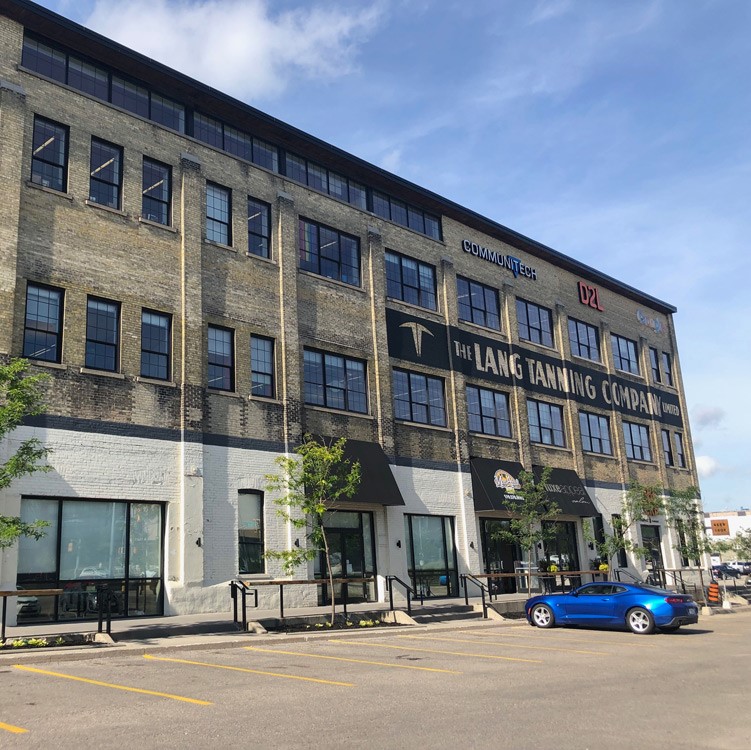 September 5, 2019
MISSISSAUGA, ON – September 5, 2019 – iS5 Communications Inc. ("iS5Com") is pleased to officially announce an expansion of its Mississauga corporate headquarters, to the thriving Kitchener-Waterloo (KW) area in Ontario, Canada. As part of its long-term plan, iS5Com has decided to move its innovation team to a well-suited atmosphere for growth and development – The Communitech Hub. Communitech is a public-private innovation hub that supports a community of startups, scale-ups and large global players. The hub is located in the former Lang Tannery Building in Downtown Kitchener, just an hour away from iS5Com's Mississauga headquarters.
At iS5Com's innovation hub located at Communitech, we will be focusing on developing products and services that will add value to the iS5Com portfolio in the future. Having the innovation hub located in KW and separate from the main headquarters in Mississauga was for strategic reasons. This allows us to focus on our projects without getting distracted by or pulled into the activities of supporting our core products that are already being sold in the market. We are looking forward to working with the local talent in the area and as well as tapping into the future talent coming out of the University of Waterloo, Wilfrid Laurier University and Conestoga College.
iS5Com utilizes the McKinsey Horizon Model to help manage both current and future opportunities for growth. At the innovation hub we are focused on the Horizon 3 side of this model, while the team at our headquarters in Mississauga focuses on the Horizon 1 side. We are just getting started building out our Innovation Team with our first full time hire starting this month. We plan to build an initial team of about 6-8 people in our first year. There are so many ideas in the pipeline for projects to work on, but to be successful we need to focus, deliver incremental proof-of-concepts or minimal viable products, gather market feedback, and develop a continuous improvement mindset.
what our clients say
Thank you again for working with us to enable this functionality on a one‐off situation. Your willingness to develop a new version of the iDMS software just to support us is greatly appreciated and shows that iS5Com is willing and able to go above and beyond the status quo. Please extend our appreciated thanks to all of your team who assisted in this development.
Travis Phifer, Projects Manager
It was our pleasure to meet with you guys and get excellent information on your company and capabilities! I feel really confident that we'll have an excellent working relationship as we strive to use your products as our standard offering.
Patrick Avery, General Manager, Automation
We, NASMA TELECOMMUNICATIONS LLC, Oman, have installed various models of iS5 Communications Inc. networking devices in our projects and are pleased with their performance and interoperability.
Naresh Pai, Regional Head, Telecom & Security
We had a chance to test the updated switches this morning. It's a night and day difference. Performance is much better. We're ready to head out to the field.
Andrew Spurgeon, Manager, Product Management
iS5 provides a solid, hardened product that meets my utilities needs for a very competitive price. Features such as 1000BaseT Ethernet, fiber optic uplink options, POE, secure protocols for administration, standards-based management and solid user interface provide excellent value for the money. So far, all the units have been working perfectly with no issues, some of them have been in place for over a year.
Rett D. Walters, Manager of Information Technology

contact us
Have a question? Want to get pricing information? Let us know through the links below!